TIME ATTENDANCE &
ACCESS CONTROL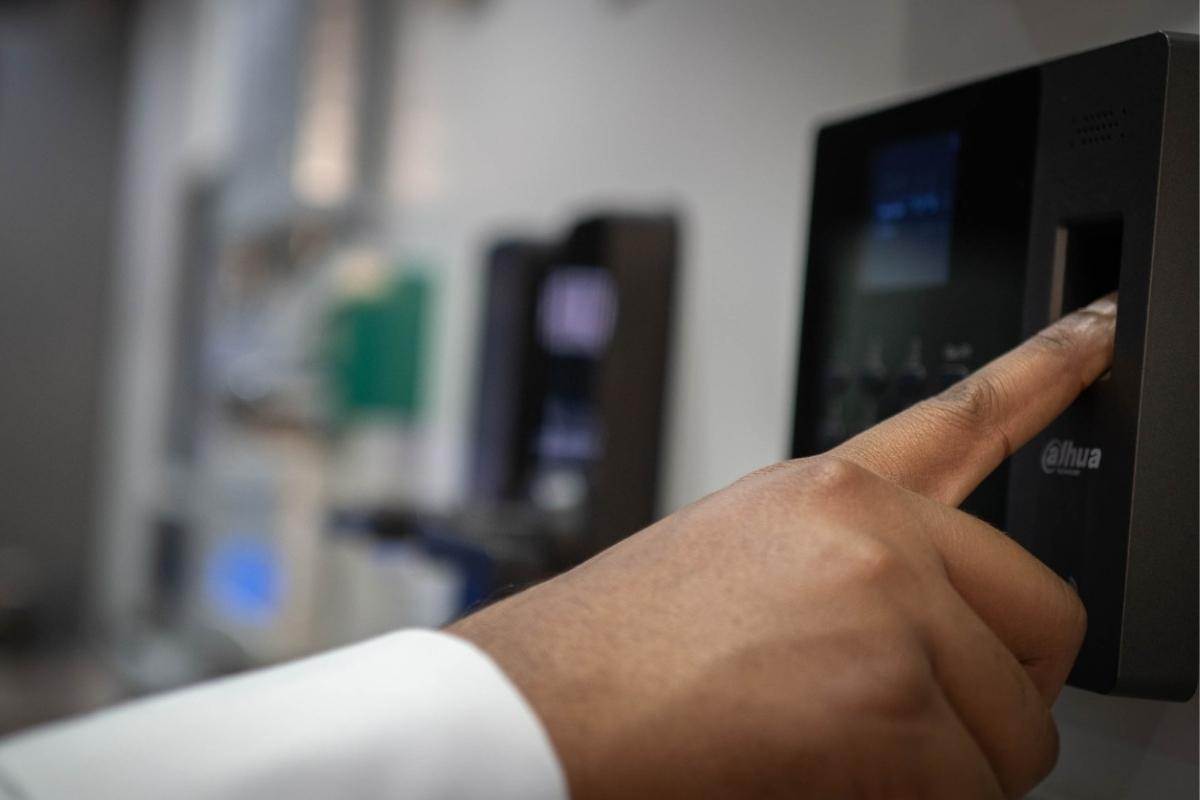 A) Time Attendance Systems
Time attendance machine or Systems are used to record the attendance of employees based on company policies. Time Attendance Systems are commonly used in Qatar to manage the human resources. Different types of Time attendance machines, ID Card, PIN Number, Fingerprint, Palm vein, Face recognition and Iris Scanning is available in today's market. Al harib security System offers all these solution to meet your requirements.
People are the most valuable asset and their time is just that much a valuable resource. To avail the benefits of time-attendance policies, biometric machine for attendance must be chosen wisely. Managing people′s attendance and timings is a basic, yet critical challenge for any organization. One cannot underestimate the complexity of time and attendance due to organizational structure, hierarchy and disparate operational needs. It   is very challenging to capture time and attendance rules of an organization and automate them because of the diversity in attendance, timings and leave policies from one location to another, from one department to another and from a person to person. Al Harib Security  Systems , Qatar , with Zk teco Time-Attendance solution meets these diverse requirements by offering a superlative range of flexibility in attendance policies, configuration, integration and report generation. Our biometric time-attendance system can be seamlessly  integrated with any third-party payroll system. 
B) Access Control Systems
Access control is all about managing who gets in, where they can have access to and when they are able to get access. Techno Q offers multiple access control solutions to help you control who goes where and when, with access privileges that are easy to customize.
Al Harib Security Systems is , a leading provider of Surveillance systems and access control systems in Qatar, has more than a decade of experience in the installation and Support of Access control systems in Qatar. We supply and Installs Door access control biometric fingerprint solutions, ID card access control systems, Biometric Fingerprint, Palm vein, Iris Scanning, Face detection Access Control Systems and Punching Systems in Qatar. We have designed, deployed and configured multiple Security solutions and Time & Attendance and Access Control Systems in Qatar for our various clients from different domains like education, Financial institutions, Retail Sector, Industries , Healthcare, etc.